Thanks Portland!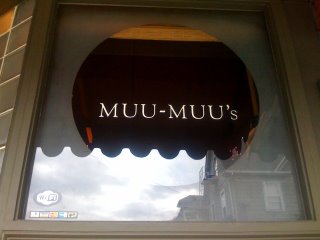 Benjamin and I thoroughly enjoyed our weekend in Portland even though it felt predictably too short. We didn't make it to Saturday Market or the Rose Garden. We did go to
Powell's
, though briefly.
We slept, ate, wandered, saw Iron Man at the theater, and read books in our King sized bed. We stayed in a new-to-us hotel (the Embassy Suites downtown in the historic Multanomah Hotel building) and it was good. We slept through our complimentary breakfast both days though. ;-)
We ate at mostly at new-to-us places too and we weren't disappointed. We tried Manzana Rotisserie Grill on more or less a whim when the hotel concierge's recommendations didn't appeal. Not a 10 for atmosphere, but good food (especially their unusual creamy-cheesy tortilla soup). We did return to the Portland Steak & Chophouse since it was right in our hotel lobby. We ate new dishes this time though--both were pretty good.
But the culinary hit of the weekend was a recommendation from a valet at the hotel for our lunch on our last day. Muu-Muu's World Grill was extremely tasty and the bartender/server was friendly, helpful, and cute. :-) The menu was so wide-ranging we were dubious it could all be good, but our 2 entrees and 2 appetizers were all fabulous. I wish I could go again tomorrow.